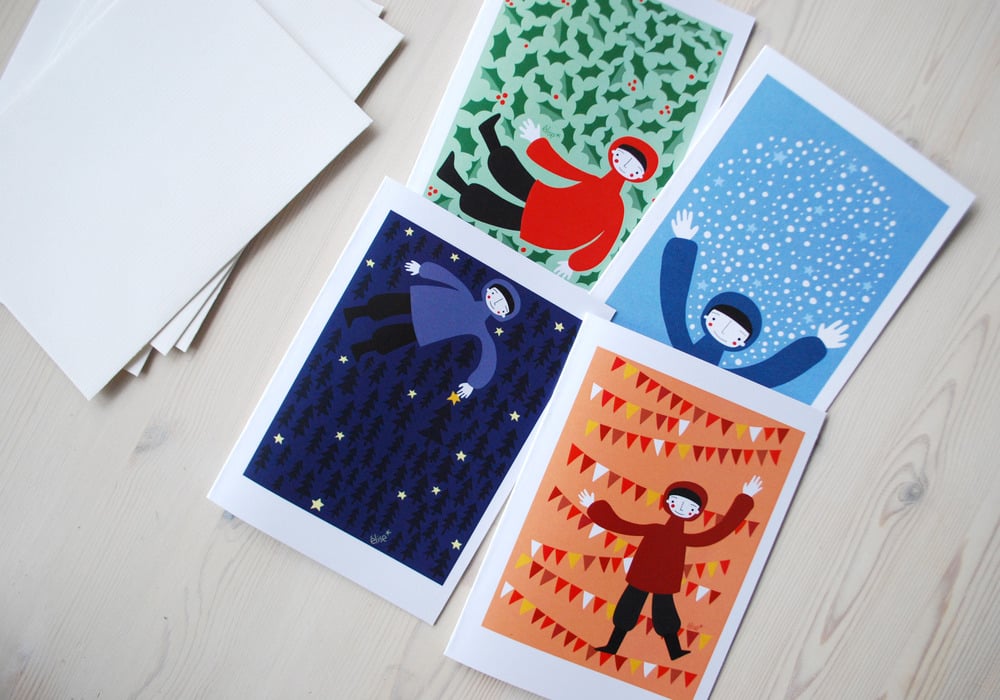 Noël 2012 - lot de 4 cartes
€

10.00

/ Sold Out
---
Lot de 4 cartes illustrées. Dessinées dans mon petit atelier, et imprimées à Copenhague. Édition limitée de Noël 2012, numérotées à la main. Cartes doubles, intérieur blanc, livrées avec jolies enveloppes.
//Disponible uniquement jusqu'au 20 décembre\\
Set of 4 illustrated cards. Designed in my little studio, and printed in Copenhagen. Limited edition Christmas 2012, hand numbered. White inside, come with their nice enveloppes.
//Only available until the 20th of December\\